Bacon: Two Cops and a Burger Shop (OrlandoiX Build)
A downloadable game for Windows
Build Description:
This build is a prototype that was presented during OrlandoiX 2017. The build was made with the intention of being played in short sessions to allow players to feel what the game is about. The content of one week in game was condensed to just one day. Two characters, 3 weapons, 3 traps, 4 gangsters and their Boss are present. There are known bugs that we are working to fix: Adams losing inputs, Bathroom AI Blocked, Boss movement exploit. To play this game, download the zip file, unzip and execute the Bacon.exe. That being said, feel free to give it a whirl.

Local Co-op:

Bacon allows for two players to enjoy the game on one computer. The screen splits where one player uses the mouse & keyboard and other a controller (Xbox). Work together to ensure each others survival while competing for the higher score.
Game Controls: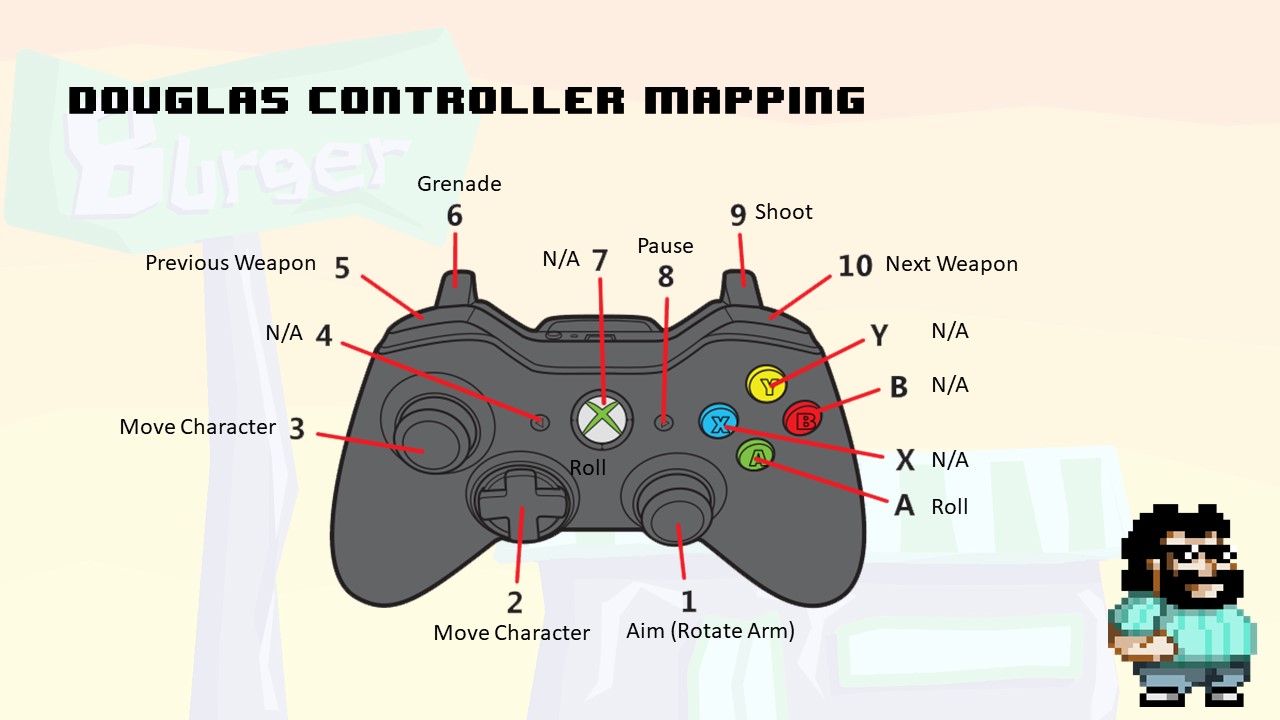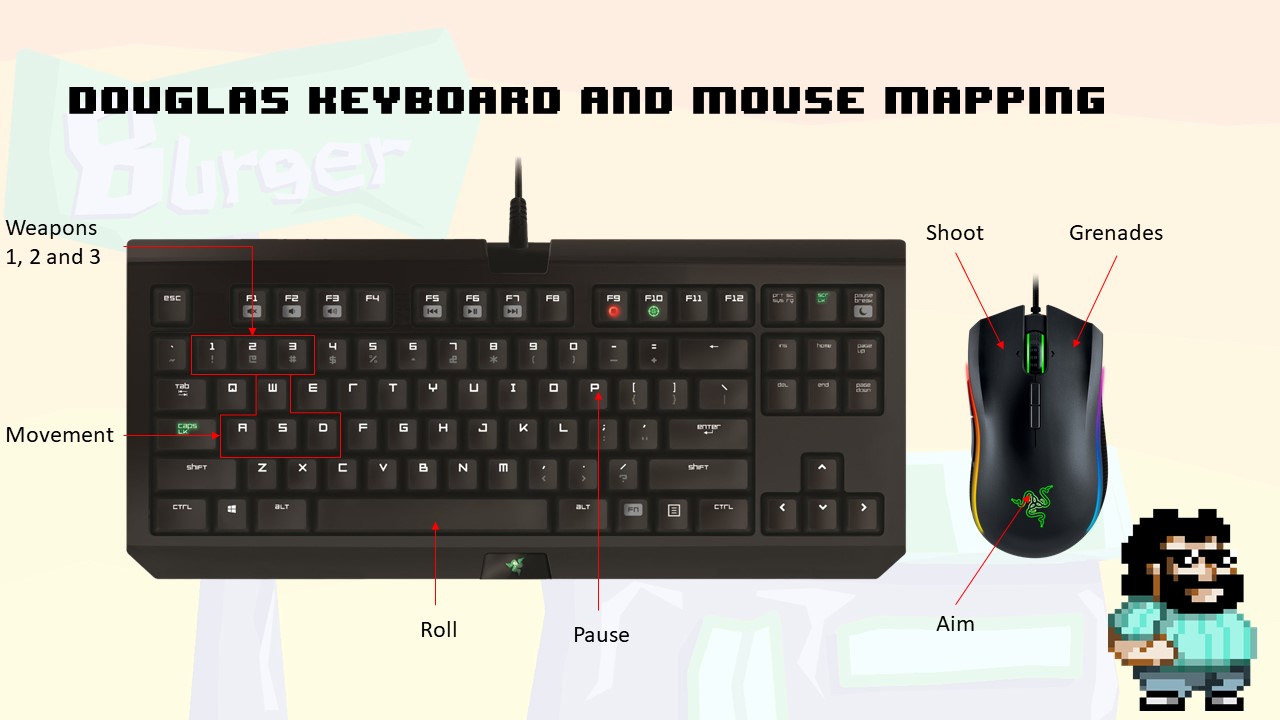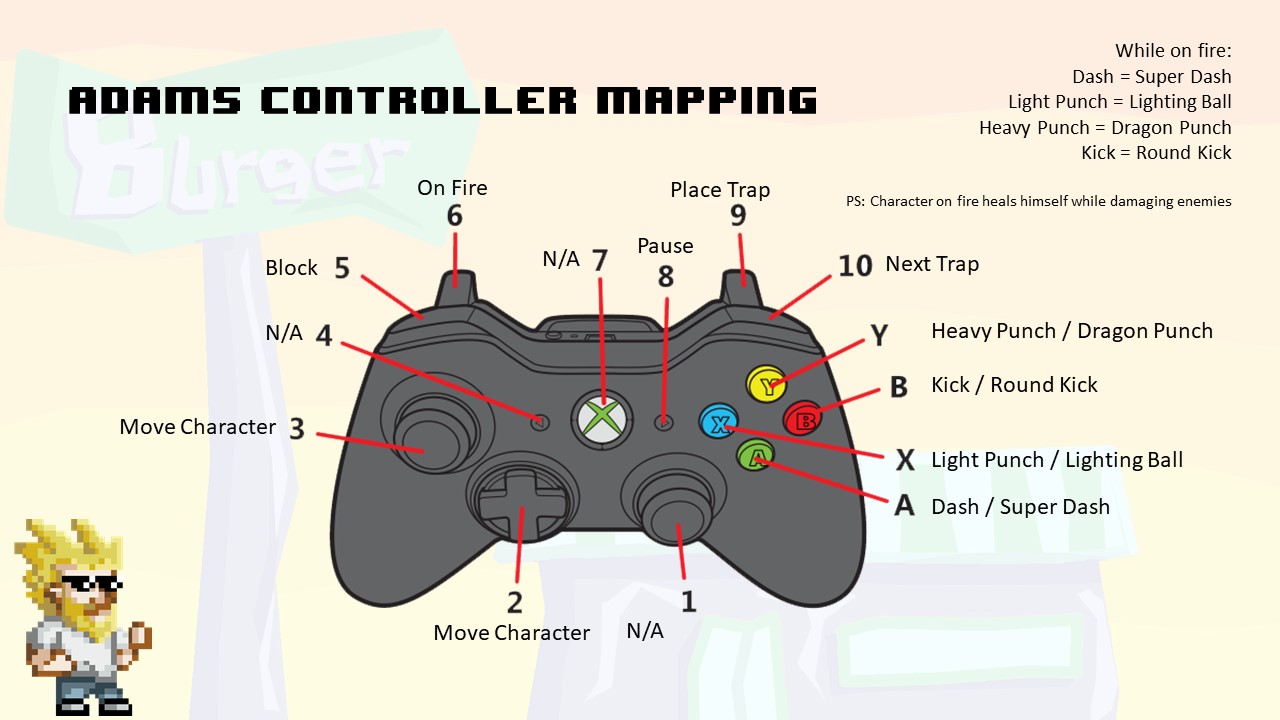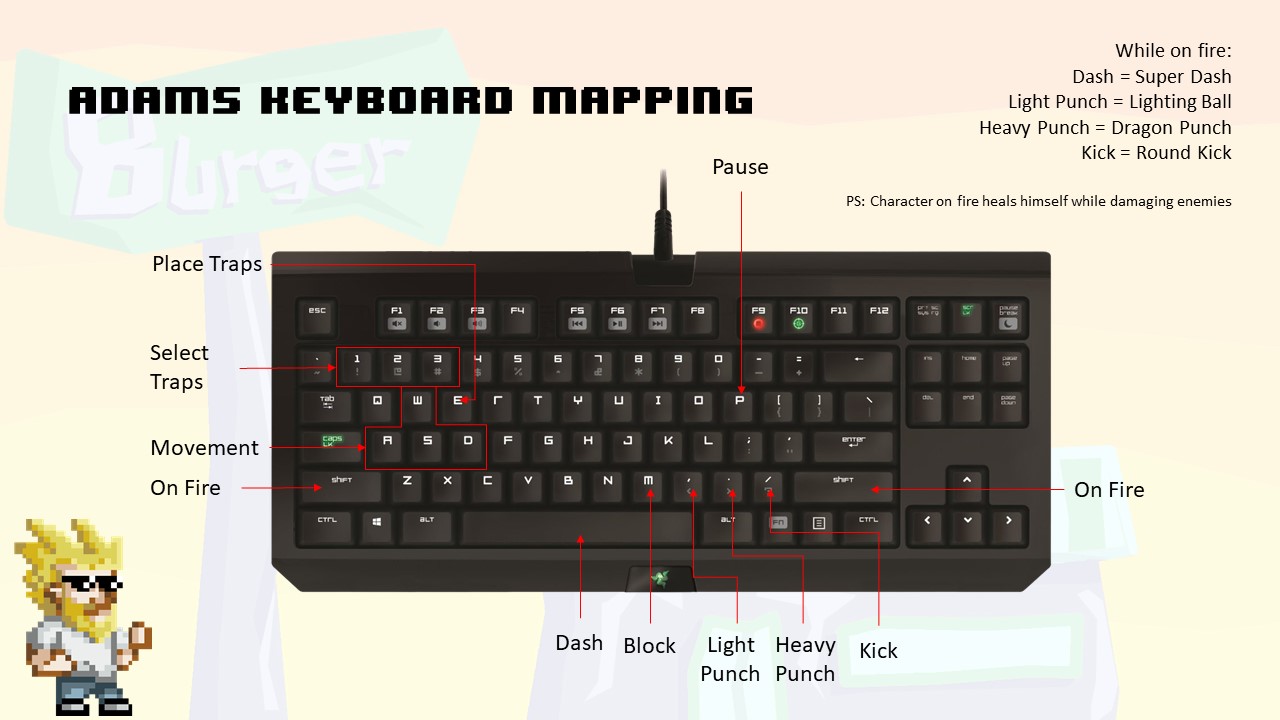 Game Description:
Bacon combines 16-bit nostalgia with the magic of shades, beards, and a man's love for greasy food. Players must balance managing their burger shop while fending off waves of angry gang members looking to pick a fight. Decisions will include choosing between purchasing a minigun that spits 300 rounds a minute or adding fish and chips to the menu.
Follow the tale of Douglas and Adams, better done with a buddy, as they pursue their dream of selling the best burgers in town. The duo happen to fight crime as a bonus. They will shoot, brawl, and serve through four grueling weeks of violence that threatens to close Bacon's doors forever.

The game features:
Days of meat filled violence
2 different playable characters (Melee or Range)
2 player local co-op, equipable weapons and traps
different customer type ( bless them)
diverse gangs challenging Boss fights
At least 1 meat pun.
Social Media:
Follow us on Twitter, FB or Instagram: @baconburgershop

OrlandoiX 2017 Pictures: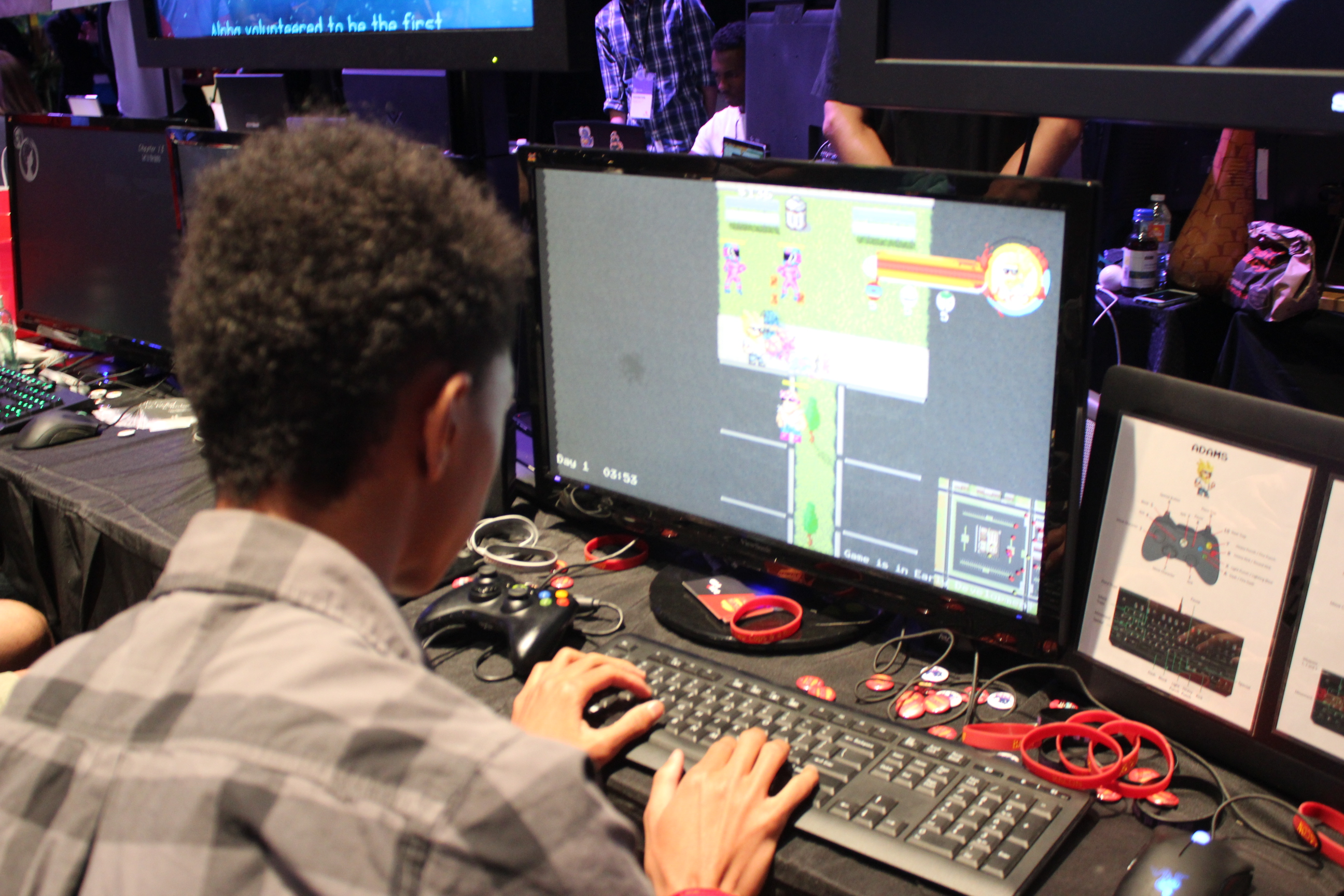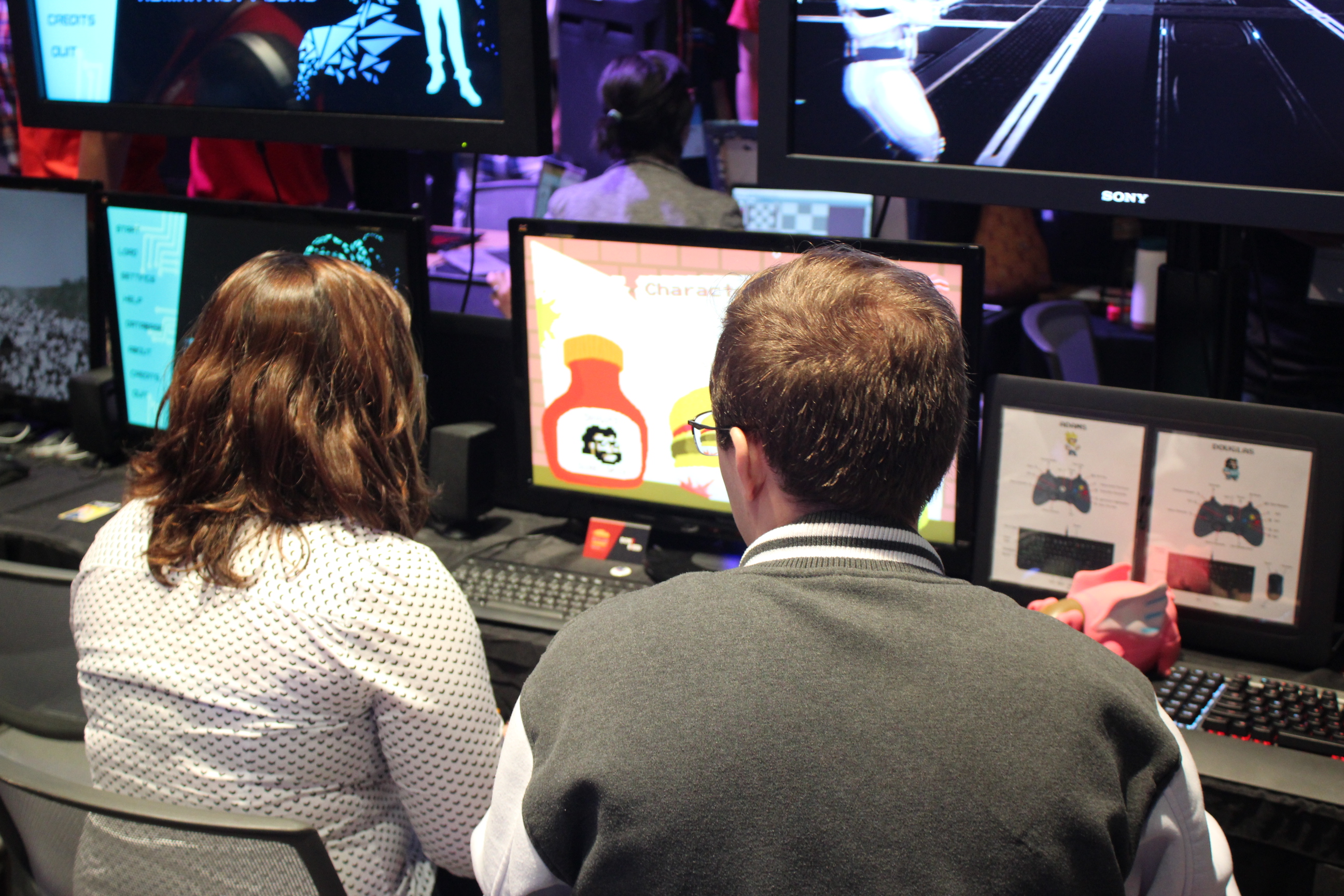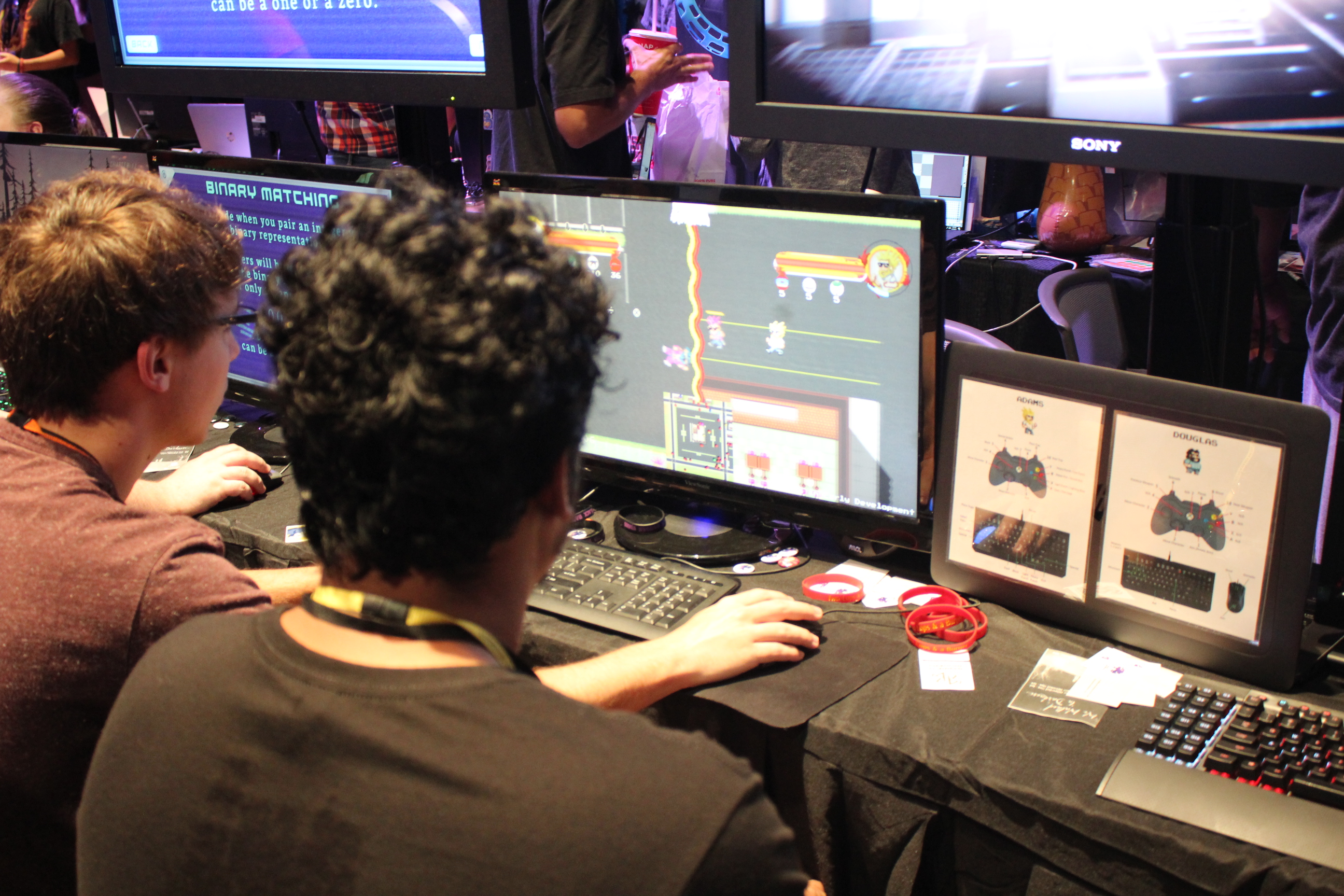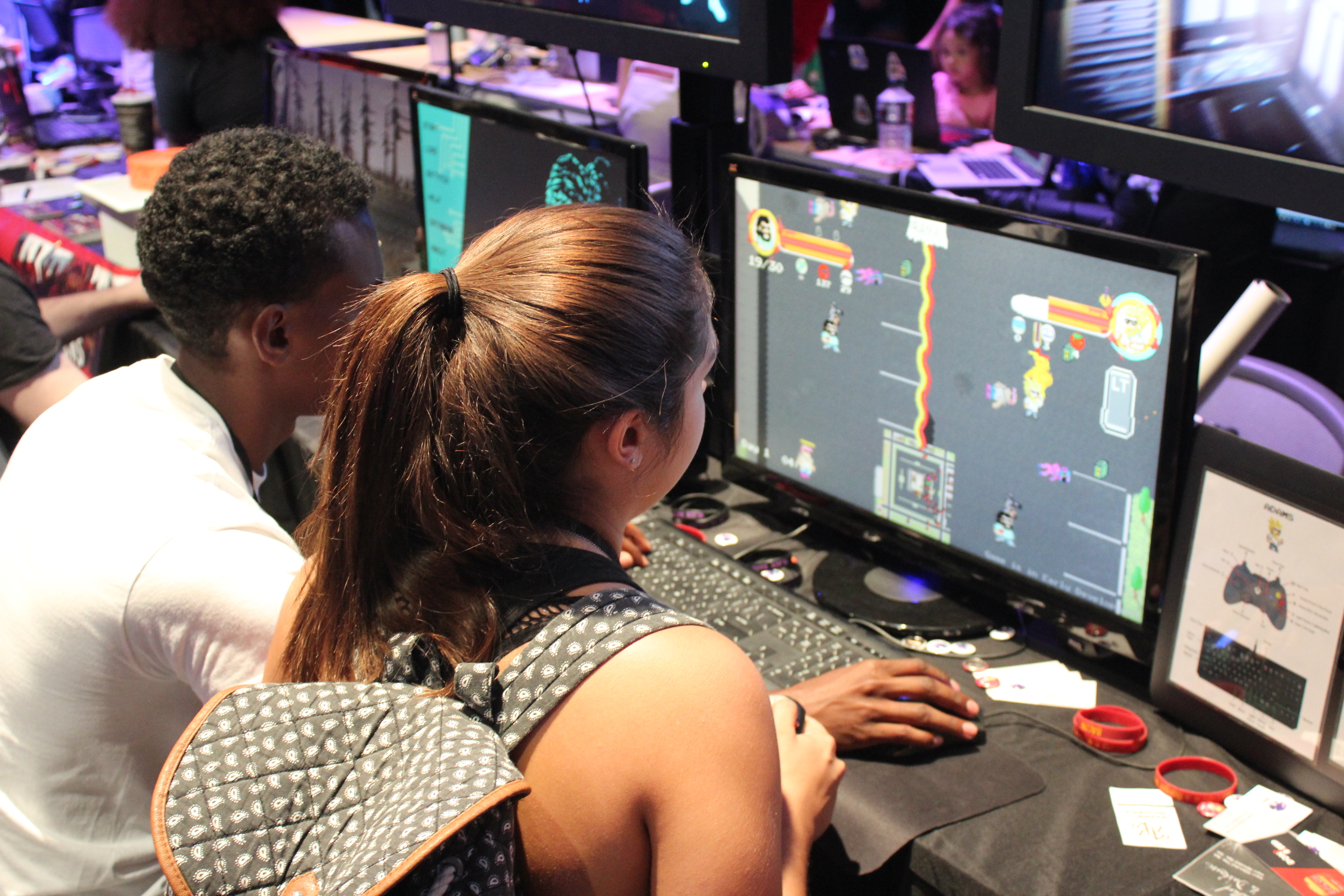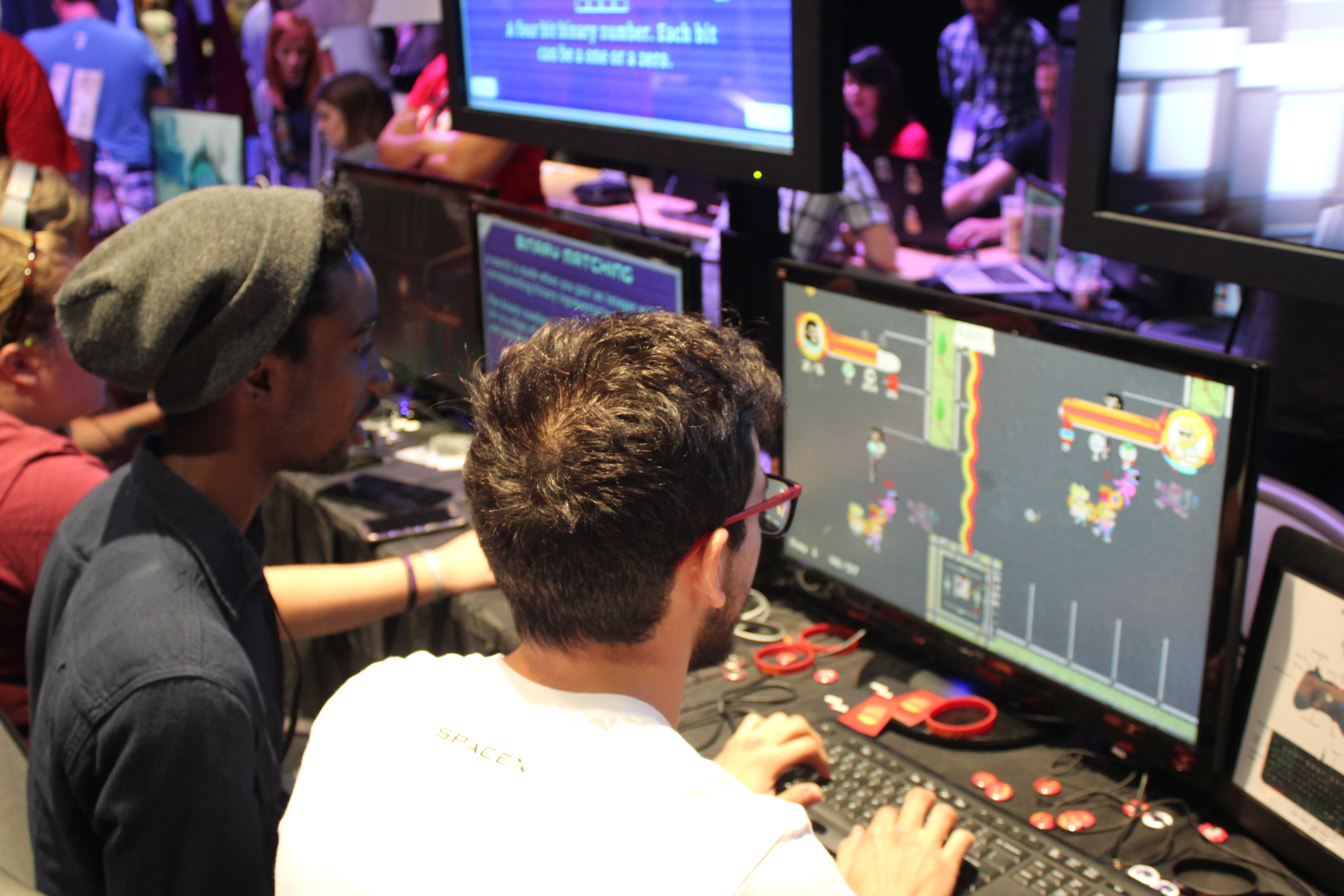 Download
Click download now to get access to the following files:
BaconOIX_Aug182017.zip
180 MB